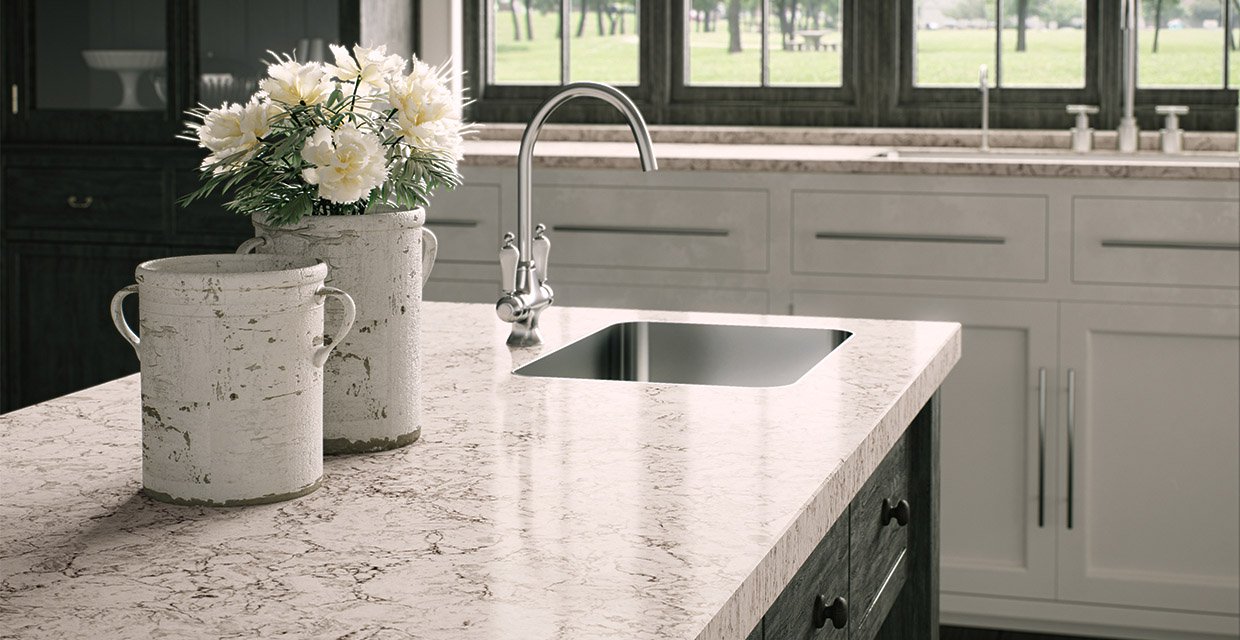 Are you looking for replacing your old worktops? If this is the case then you surely have something in mind that what material you are going to use next. Caesarstone worktops are currently being ranked very high because of many reasons. The biggest of them is that they don`t require a lot of care and are easy to maintain. Whenever you are looking to replace or install new countertops you should carefully examine countertop material on following factors.
What`s the durability?

Is it scratch and stain resistant?

Is it available in various colors so that you can easily coordinate with overall design scheme?

How easy it is for you to maintain it?

Is it able to survive wine, tea, lemon juice and other such household spills?
You can easily find very beautiful surfaces but the answer to the above questions can help you a great deal in deciding the worktop you want to choose.
Caesarstone worktops are very nonporous, luxurious as well as very easy to maintain which help you in doing your routine task without any worry of maintaining the countertops. Following are some easy tips through which you will be able to keep your countertop always look new.
Caesarstone worktops = Easy Surface
First of all you need to know that your Caesartone surface is stain resistant, nonporous and hard which will not require any scrubbing at stains and cracks. When you are cleaning your countertop on regular basis, the only thing you need is to wipe the surface by using a warm soapy water and damp cloth. To maintain its proper luster you can also add some quality spray or detergent. Once you are done with this you can dry it with paper towel or soft cloth.
Non-abrasive Household Cleaners for Caesarstone worktops
Are you looking to remove water marks, coffee rings or fingerprints as well as wanted to give your surface a complete beautiful cleanliness then you should go for non-abrasive household cleaner such as smooth cleansing cream or soft scrub liquid gel or household bleach. You can apply this cleaner on sponge or damp cloth and wipe the surface. Once you are done, you can dry the Caesartsone worktop with the help of paper towel.
Stubborn Stains on Caesarstone worktops
Soy sauce, vinegar, spilled oil, curry, red wine, turmeric powder, makeup, food coloring, permanent markers, metal marks with knife or keys and ink are not a serious issue if you have Caresarstone. Just add a detergent with oxalic acid to a Non-abrasive sponge and wipe out your worktop. Make sure you dry the surface afterwards with soft dry cloth.
Be Smart about Caesarstone worktops
Caesarstone is an extremely durable and strong surface, but this doesn`t means that it is indestructible. So you must try avoid the use of abrasive sponge, high heat, dangerous cleaners and chemicals and sharp objects straight on your Caesarstone worktop.
To make sure that you are picking the right material for your countertops and have peace of mind, Caesarstone has a lifetime warranty so that you can be sure of buying the best available product.